Due to the ongoing COVID-19 pandemic, easyjet is planning to decrease its workforce by 30 percent. As compared to last year's demands, the company is not expecting flight demand to return to normal till 2023. 
easyJet's plan to tackle COVID-19
Over the next few days, a consultation process will be introduced. easyJet is planning to fly 30 percent of its flights in the fourth quarter of the year, however, this could increase if demand rises. Johan Lundgren, easyJet chief executive, said: "We realise that these are very difficult times and we are having to consider very difficult decisions which will impact our people, but we want to protect as many jobs as we can for the long-term."
He added: "We remain focused on doing what is right for the company and its long-term health and success, following the swift action we have taken over the last three months to meet the challenges of the virus. We want to ensure that we emerge from the pandemic and an even more competitive business than before so that easyJet can thrive in the future."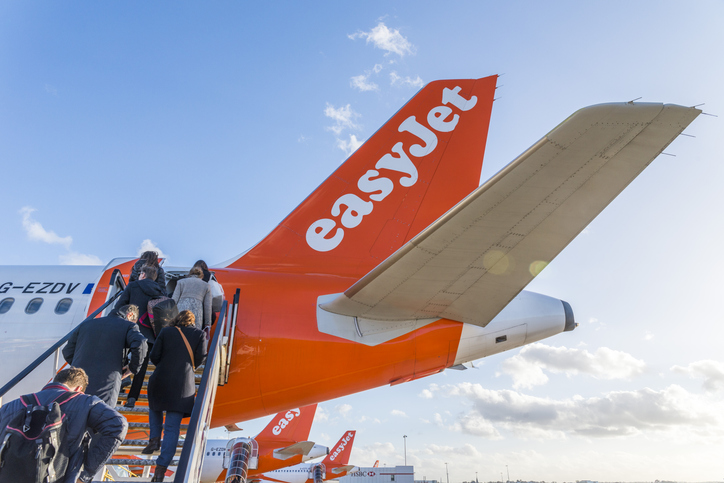 Last week, the company said it would resume its flights from June 15th. The first schedule will consist mainly of domestic flying in the UK and France. According to the carrier, bookings on the first flights has been "encouraging", although bookings for winter are "far ahead" of the equal point previous year.
Moreover, the company hopes its range of flights in its year-end 2021 will be at the bottom end of last year's announced targets, which is around 302 planes. Due to COVID-19, the expected range of aircraft predicted for the year-end 2021 decreased by 51.
For safety of both passengers and crew members, the company generated a range of new measures which needs to be followed strictly while traveling in flights.
 Some of the measures are:
Passengers, cabin and ground crew will be needed to wear masks.

Advanced cleaning and disinfection of easyjet airplanes.

Availability of disinfectant wipes and hand sanitiser in flight.

Initially, no food services in flights.
These measures have been executed after a discussion with aviation authorities ICAO and EASA, and with the consideration of the government and medical advice.
Also Read: Officials Instruct Against Travelling To Goa