Tourism is a carbon-intensive economy. When we speak about Travel and Hospitality as an industry, the projected figures as revenues, job creation, and impact to the economy is staggering. Now if you look at the indirect impact, it is difficult to gauge – it's scale and distribution is often an encouraging ballpark. Which is why, though it is an accepted fact that the global carbon footprint of tourism annually is at a whopping 8%, the potential for positive impact is immense when tourism is approached sensibly, executed carefully, and strictly controlled.
If Responsible Travel has been low on the list of goals for the tourism industry, creating narratives and marketing content around sustainable travel initiatives and using it strategically to promote programs and destinations is unheard of. Conservationists on the ground are too caught up with their projects, also inhibited about commoditising it while consultants and companies promoting travel highlight experiences in the typical format of luxury. Here Travel USP is mostly a well-curated choice based on the assumption of what the traveler wanted, a discerning sense for quality and opulence that is defined by space and intimacy of the traveller experience.
One of the key agendas for Responsible Travel is a focussed inclination to promote conservation based tourism. This is well represented by dedicated conservation based lodges, hotels and retreats that preserve our architectural legacy aligned to local cultural traditions like art, crafts, folk music, performances etc. 
 Tourism offered by conserving nature as ecosystems and biodiversity, preservation of built and intangible heritage together offer key adventure and cultural services to travellers along with spiritual, aesthetic, and educational values. 
Tourism approached in a sustainable manner can have major synergies with conservation agenda as follows
By creating economic

value and

development opportunities through sustainable use of biodiversity and repurposing of built heritage.  These include viable hospitality projects

for

visits

and stays at heritage

sites

and creating experiences

around intangible cultural heritage

.

Help generate funds for conservation of the visited sites (through corporate donations, individual visitor contributions, entrance fees etc)

 

Raise awareness

and value

of the destination and support the education of locals and visitors on conservation.

 
Going beyond the Destinations 
When you focus on marketing your business through conservation ideals, you will be highlighting more than the destination. Especially in bespoke travel, there is a huge potential to address interests, knowledge of the destination, and its ecological, social and economic challenges. There is also an opportunity for a call to action through participation and endorsement. For eg. Shahpura Bagh, set in a small hamlet in Rajasthan with a centuries-old folk art tradition and a water conservation project initiated in the early twentieth century created value for the destination through experiences that highlighted its conservation heritage. Their marketing narratives continue to use powerful images and stories to build the destination which is now a popular offbeat destination on the tourism map of India.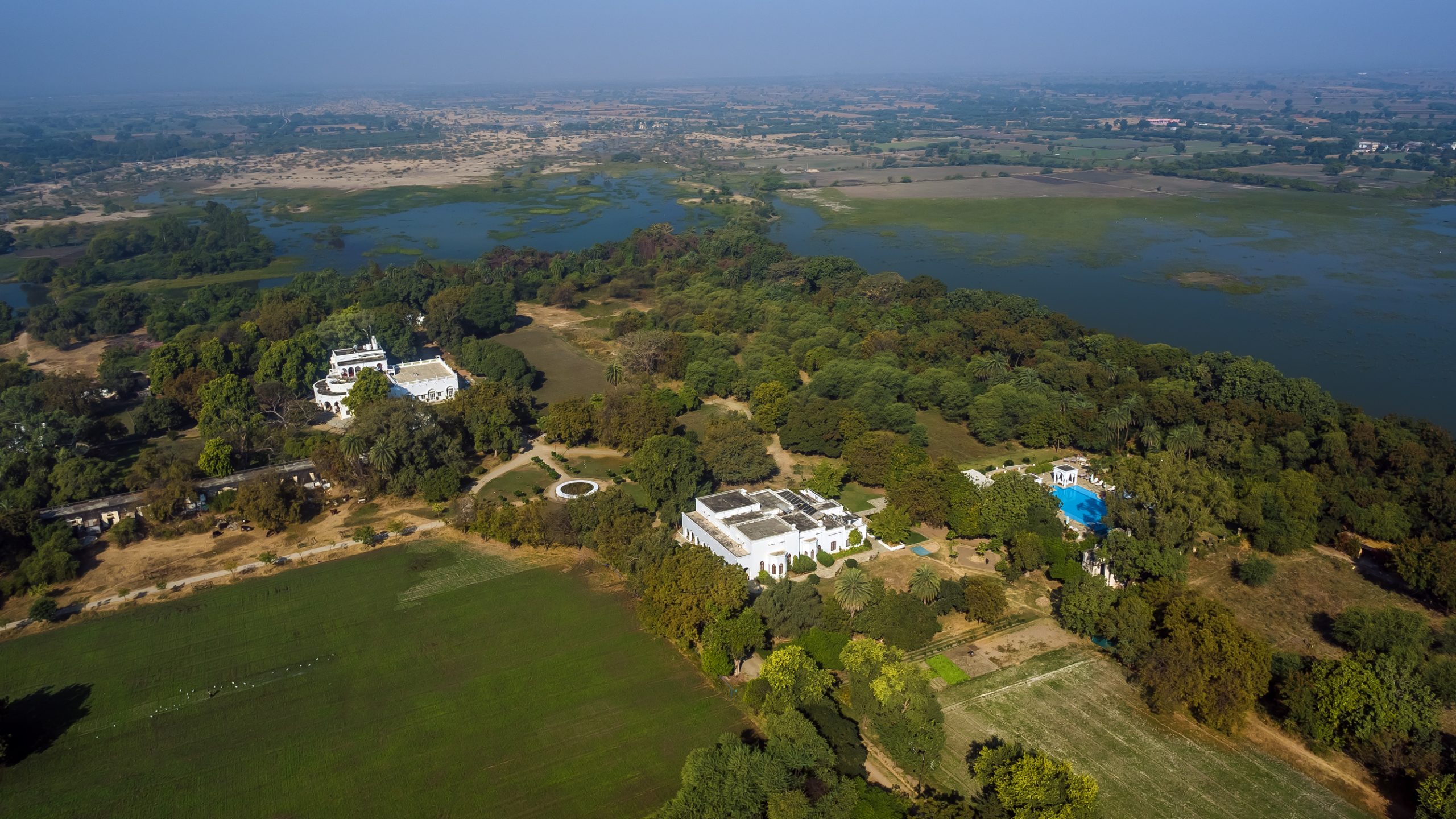 Creating Awareness for the destination 
Conservation marketing also creates awareness about challenges in the destination and how it is addressed by the hotel and travel companies. Hotels often use advocacy and participation by promoting experiences and tours that allow travellers to understand challenges to the environment or heritage as well as to the host community. Often overlooked in understanding products and destinations but something tour operators especially those working with corporates and MICE check for is the opportunity for travellers to participate and also corporations to get involved for CSR. Understanding projects and using them in the program and brand narratives will be ideal to set out a travel company's commitment to promote responsible tourism and not just on request from the traveller. For instance in wildlife tourism around Tiger Reserves, your attitude towards safari protocols, recommendations and naturalists trained to explain challenges faced by Tigers from poaching, habitat loss and disruptive tourism goes a long way in sensitising travellers about wildlife.
Setting operational benchmarks
How you operate as a hotel or lodge within the conservation framework is often about authenticity and also setting standards in an area which is not coded adequately. Hence, how you use terms to define your lodge or hotel or in the case of a travel consultant, services and your understanding of conservation will impact your image as a serious conservation focussed company. Highlighting the location of a lodge, how it involves the local community, resource management, management of waste and pollution and design features creates a natural ambience that is conducive to a forest environment.
Similarly in the case of Heritage repurposing, the integrity of the restoration, how you construct the experience to keep heritage alive and build identity and context of the heritage are some of the narratives around preserving heritage that should be promoted significantly. A great example is Ahilya Fort, Maheshwar in Madhya Pradesh and its compelling hospitality story which is linked closely with revival of traditional Maheshwari Textiles promoted under Rehwa Society. Thanjavur in Tamil Nadu literally shot back to prominence with Svatma who wove in a fabulous narrative around crafts, textiles and architecture of the region.
Ensuring the objective of the project is always conservation
Conservation cannot be a site or a commodity, it has to be woven into your destination and program stories with creativity and sensitivity so that the focus is always to create value for the project. Taking time to measure impact, encouraging travellers to participate and taking feedback is essential. Driving content that inspires other travellers and engages tourism to drive the development of the destination and the host community will help build interest.
Today, with so much stress on responsible travel, the opportunities and value to use preservation and conservation as important narratives for travel companies are multi-fold. A key element, conservation covers many areas like community development, heritage and environmental preservation, positive economic, and social impact. And if you believe that sustainable travel and now the shift to regenerative travel is all about a destination's integrity and well-being of the host community, conservation is likely to be your first principle and everything thereafter will resonate with your belief.
Also Read: Championing Sustainability Through Responsible Tourism